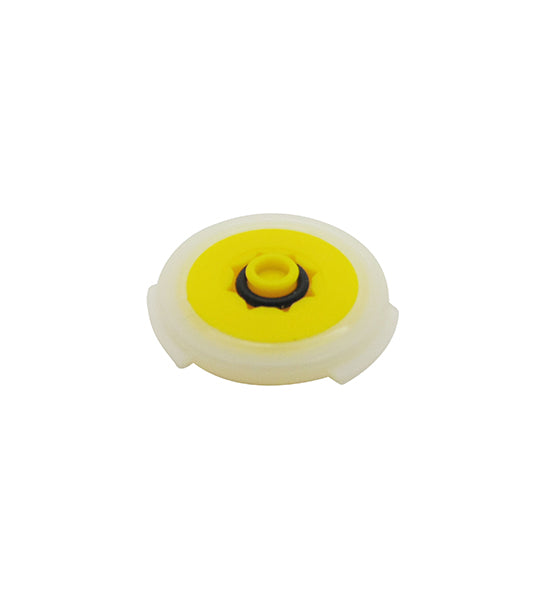 5L/minute Aerated 'FLAT' Flow Regulator
Aerator with pressure compensating flow regulator:
With standard aerators the flow rate goes up as the pressure increases. 
The pressure compensating flow regulator produces – by means of an o-ring, a constant flow rate regardless of pressure fluctuations. 

NOTE:
This flow regulator is inserted inside the 'inlet' water supply hose (see attached pictures). *Control box not included
The fields of application include:
- Standards with defining the maximum flow rate
- Water conservation
- Plumbing systems where an even distribution of water between various point of use is needed
Features and Benefits:
- Aerated flow
- Standard size: 1/2" Insert
- 5 Litres/minute flow
- Extended life
- Perfect stream quality even under difficult flow conditions
- Very low noise level
Flow type:
Aerated Stream
Aerators introduce air into the water stream to produce a larger and whiter streamer soft to the touch and non-splashing. Aerators are the usually choice for residential faucet applications.

PLEASE NOTE:
It's customer's responsibility to make sure that this aerator fits their existing tap.
Do not call Autotaps, please get in touch with your tap supplier/manufacturer for further information about your existing aerator.

This aerator is sold as seen and cannot be returned/refunded once installed.